Event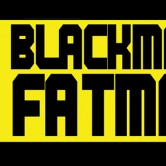 Nicky Blackmarket & Fatman D – 360 Showcase @ Audio Venom
Location:

High Wycombe, UK

Venue:

Magnolia Park
Buckle up for the next episode of Audio Venom!
Audio Venom returns to Magnolia Park in March with DnB heavyweights Nicky Blackmarket & MC Fatman D!!
Nicky is no stranger to Audio Venom, back in 2014 he made his first appearance and absolutely smashed it with the venue packed at max capacity! This year it's set to be even better with Fatman D alongside and the duo performing their 360 Showcase in our new improved venue with our new stage and lighting setup! So make sure you're here and don't miss out!
Room 1 wiil see the Audio Venom residents play along side Nicky & Fatman, and Room 2 will be hosted by the Elevated Bass team!!
This is going to be a night to remember so get here early to guarantee entry!!
£5 for students before 10pm – £7 after
£10 non students before 10:30pm – £12 after
Students must show NUS card for discounted entry!
Doors open 8pm – 3am
ROOM 1:
Nicky Blackmarket & Fatman D – 360 showcase
Dokerty
Kona Kona
Arnett
UTB
Tom Grimhouse
Cures
Splinter
ROOM 2 (hosted by Elevated Bass):
Darkspark
Dodz
Norm
Jackskee
Lyfie
Dub General
Scar & Lenzo
Lellers
Didz
HOSTS:
D Raw
UTB
Amazon
Super
38mc
DVZ
Focal D
Tella
Wook 1
Tee
Joe 90
Clack
Alman
Mikee D